Practical life skills encourage mastery in everyday tasks; pouring, sweeping, buttoning, zipping, measuring, sorting and classifying.
Sensorial training advances your child through a solid understanding of the length, height, width, patterns, scents and sounds.
Science and Cultural discoveries help answer the "who, what, where, when and why" questions about the world and beyond. Continent studies focus on animals, people, terrain and uniqueness of each area.
Language preparation includes a phonics based introduction to word building, with activities designed to interest preschoolers.
Mathematics materials promote a clear understanding of sequencing concepts, symbol and quantity, the decimal system and addition and subtraction skills.
Art is presented with your child having free choice of materials, alongside lessons about famous artists and their styles.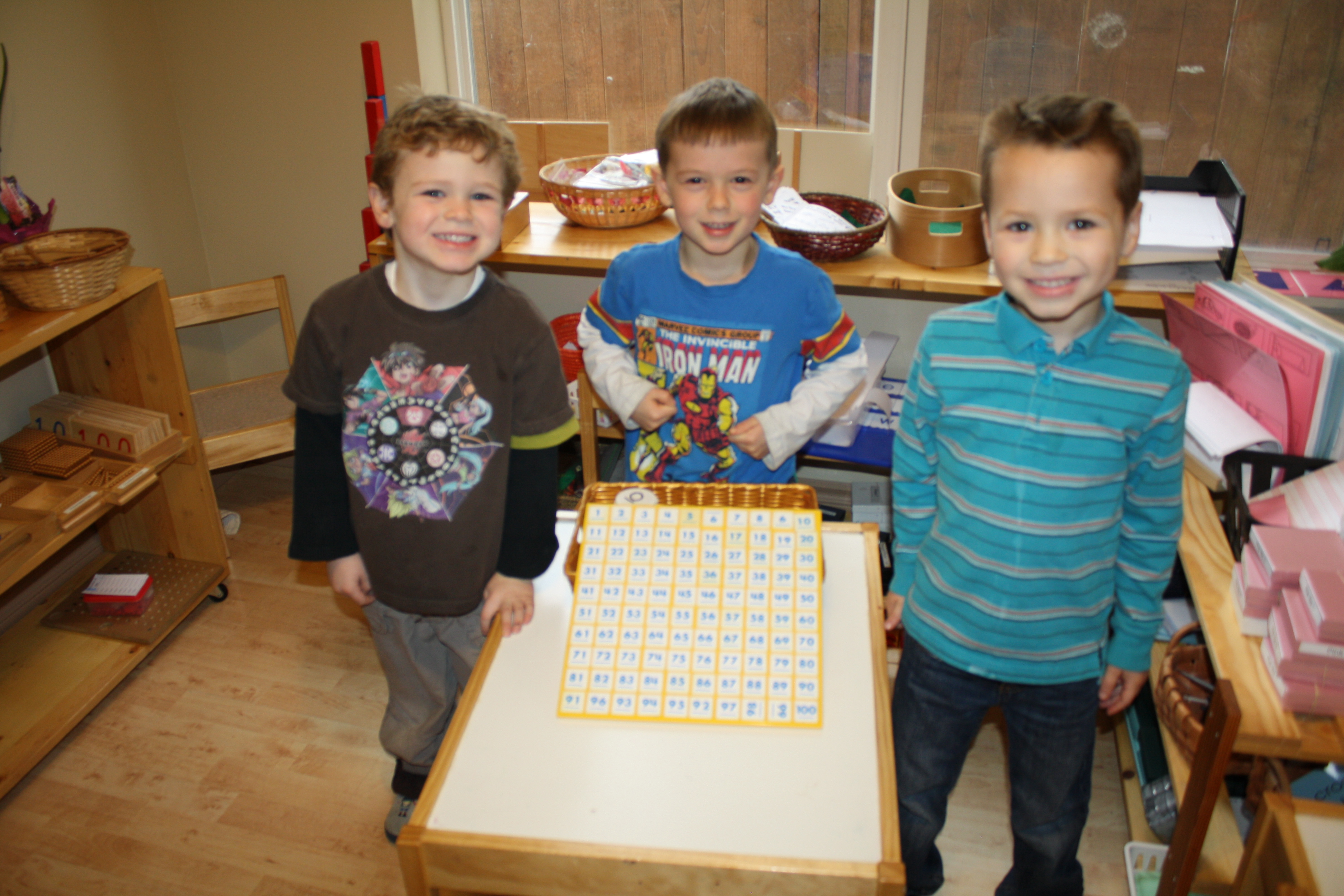 Teamwork in building the 100 board